Pioneer Silo Complex – Malmesbury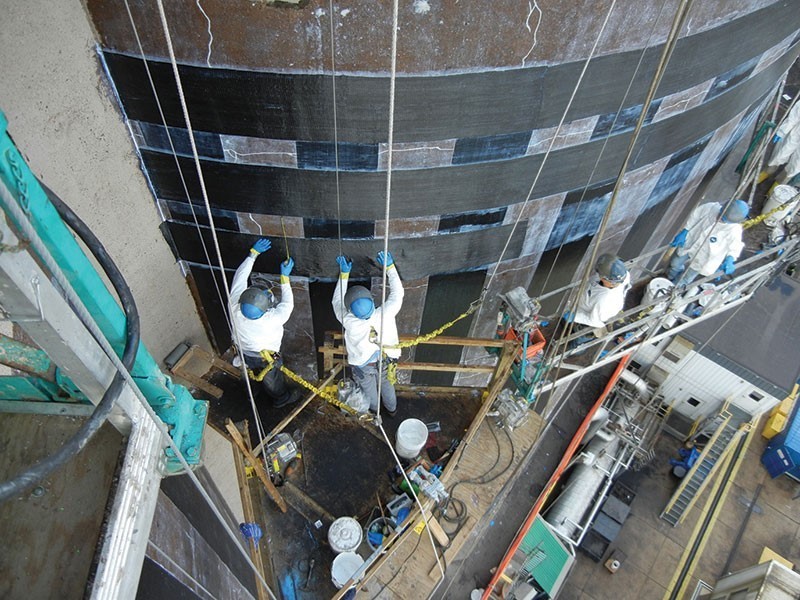 After detecting large vertical cracks on their grain silos, Pioneer Foods appointed LNW Consulting Engineers and Project Managers in 2018 to investigate and determine the structural integrity and the remaining life cycle of one of their silo complexes at their Malmesbury mill.
After a thorough structural inspection and making use of the latest available state of the art infrared and high resolution scanning equipment to collect signs and evidence of typical structural distress patterns, LNW Consulting Engineers and Project Managers conducted a root cause analysis to determine the reasons of structural distress and failure in order to determine how the silo complex could be rehabilitated to extend its useful life with another 20 years. From this point of view, it is important to understand that this silo complex is approximately 70 years old and beyond its original designed life.
Making use of all data and technical information collected, a FEM model was constructed in Ansys software to determine the typical structural behaviour and high stress zones where operational duty cycles caused fatigue and structural distress.
The outcome of the investigation enabled LNW Consulting Engineers and Project Managers to develop and design a complete silo rehabilitation repair method statement whereby a decision was made to repair the entire silo complex with carbon fibre composite strips and various types of repair mortars and epoxies as shown in the photos above.
It should be noted that LNW Consulting Engineers and Project Managers have a team of engineers and technical specialist on board that have a long-standing record of concrete rehabilitation with specific reference to concrete silos, reservoirs, cooling towers and chimneys. This team is currently being led by Mr Johan van Vuuren (structural engineer) of LNW Consulting Engineers and Project Managers Cape Town Office whom have more than 38 years of experience in rehabilitation of steel and concrete structures.